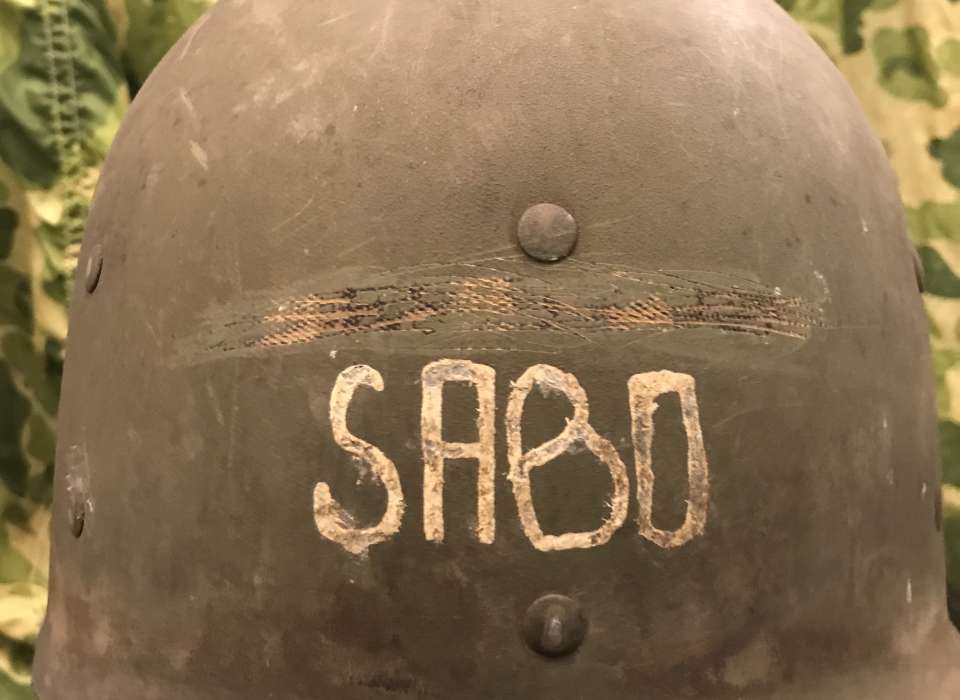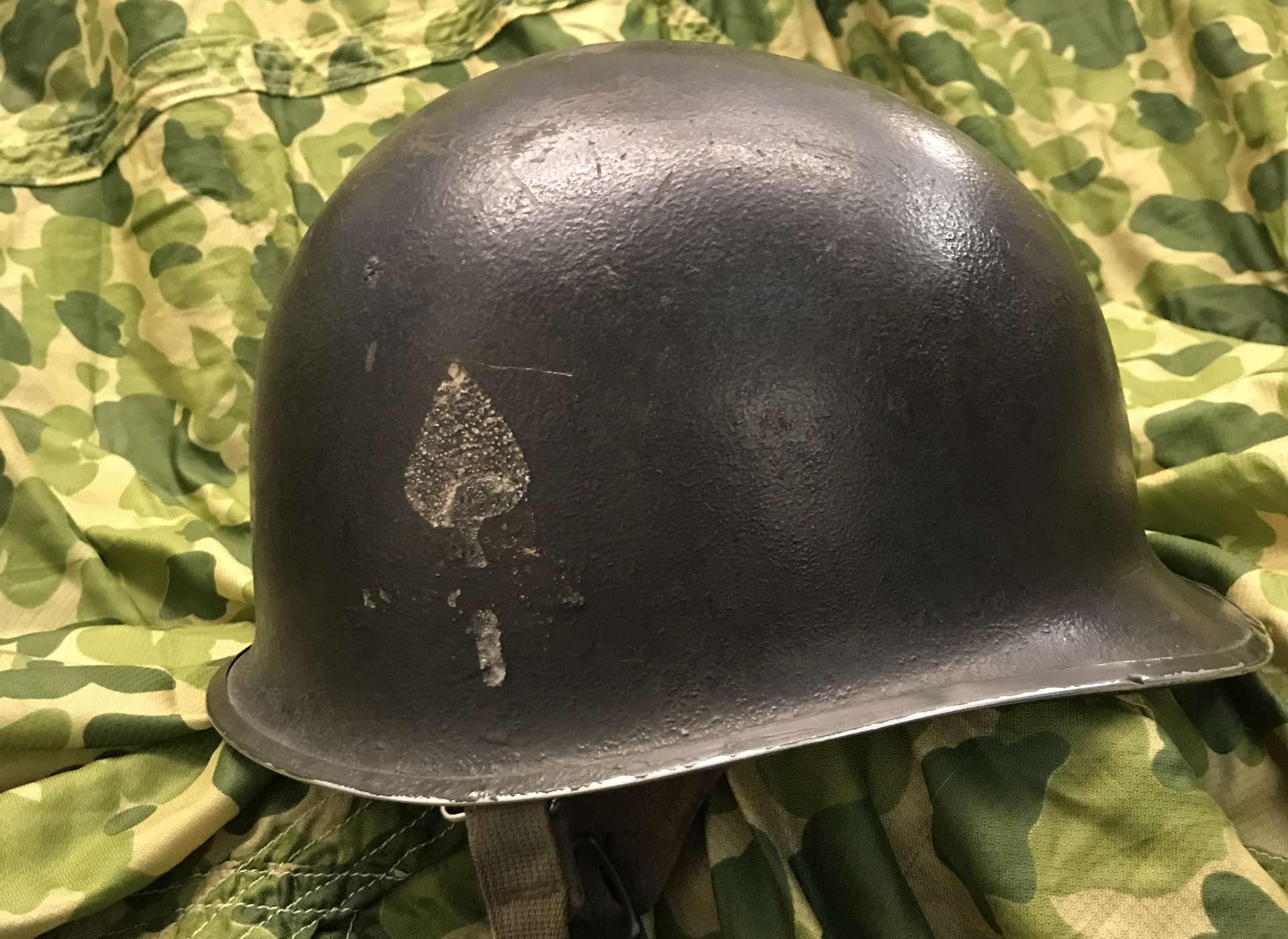 Equipment Ace: Ed Sabo's Helmet
Date: 1942-1945
Geography: Helmet from battle in Normandy, rests in National WWII Museum in New Orleans, LA
Culture: American
Medium: Steel
Dimensions: Depth: 7 in.; Width: 9.5 in.; Length: 11 in.; Weight: 2 1/4 lbs.
Classification: Battle Gear
Provenance: Belonged to infantryman Ed Sabo, given to WWII Museum by his daughter in 2003
Description: This is a helmet from WWII worn by Private First Class Ed Sabo. Sabo served under Sgt. "Wild" Bill Guarnere in the 2nd Platoon of Easy Company, 506th Parachute Infantry Regiment. This is the same unit that was written about in Stephen Ambrose's "Band of Brothers". This is an M1 helmet, also known as "dishpan helmet" that was approved on June 9th, 1941 to be the new helmet that soldiers would wear going into battle and was used all throughout WWII. The character built in this helmet is very evident not only through battle but, being steel, through many campfires and cooked dinners as well. This item shows the modernistic changes of the era of the 40's, as this was a big step up from previous gear worn in prior battles leading up to WWII.
Further Reading:
Steel Pots: The History of America's Steel Combat Helmets, Volume 1 by Chris Arnold https://www.amazon.com/gp/product/091213870X?ie=UTF8&tag=olivedrabcom&linkCode=as2&camp=1789&creative=9325&creativeASIN=091213870X
The M-1 Helmet: A History of the U.S. M-1 Helmet in World War II by Mark A. Reynosa https://www.amazon.com/gp/product/0764300741?ie=UTF8&tag=olivedrabcom&linkCode=as2&camp=1789&creative=9325&creativeASIN=0764300741
Authored by: John Jones, University of Oklahoma, February 8th, 2019